About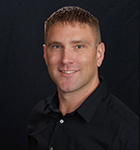 Scott began in the insurance industry in 2015, working at Allstate as a Licensed Sales Producer and Adamson Insurance as an agent before starting Sands Insurance.
Scott is an avid Iowa Hawkeye fan and loves working out and boating. He lives on an acreage outside of Granger.
Scott is here to help you with all your insurance needs.
We offer the following personal services: Boat Insurance, Auto/Car Insurance, Health Insurance, Home Insurance, Life Insurance, Mobile Home Insurance, Renters Insurance, Motorcycle Insurance, Term Life Insurance, Umbrella Insurance, and Whole Life Insurance.
For business we offer: Construction Insurance, Commercial Car/Truck Insurance, Crop, Farm & Field Insurance, Liability Insurance, Rental Property Insurance, Worker's Compensation, and Land Lord Insurance.
We make it our goal to provide you with the best service possible and provide the best products possible. Since we are independent insurance agents, we can tailor a policy for your personal or business needs, and our level of customer service and knowledge sets us apart from other Iowa insurance agencies. You and your business are special, unique. You deserved to be treated that way.
Get a quote today, or contact us to see why you won't find a better, more dedicated insurance company in Ankeny to work with anywhere in the Des Moines, IA area. Let us put our years in the business to work for you today!